Best Thank You Memes: The Best Memes to Say Thank You back again to titillate your sense of humor! It's wonderful to show gratitude to other people. However, demonstrating thanks in a lighthearted manner might make the experience more enjoyable. The more thankful you are, the more blessings and opportunities will come your way. In addition to that, making the other person feel better by expressing gratitude and appreciation makes the other person feel even better. With the help of these adorable memes expressing gratitude, you can boost the morale of your family, friends, and coworkers while also demonstrating your generosity. You are more than welcome to share the following thank-you memes, photos, and other resources with your loved ones and friends. A Compilation of the Funniest and Most Thankful Memes for You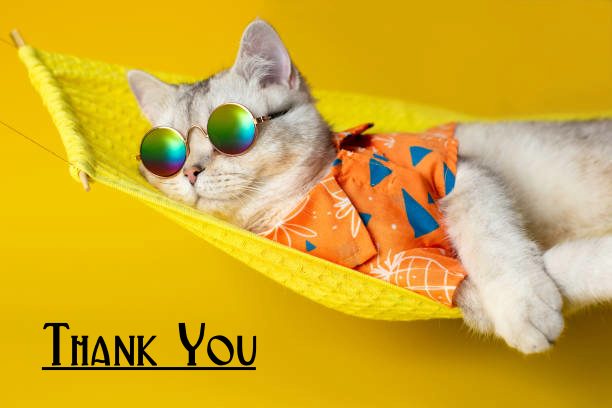 Best Thank You Memes
1. "I'm thankful for my struggle because without it I wouldn't have stumbled across my strength." —Anonymous
2. "Now and then it's good to pause in our pursuit of happiness and just be happy." —Guillaume Apollinaire
3. "When I started counting my blessings, my whole life turned around." —Willie Nelson
4. "If we magnified blessings as much as we magnify disappointments, we would all be much happier." —John Wooden
5. "Thank you for brightening my world." —Anonymous
6. "You cannot do a kindness too soon because you never know how soon it will be too late." —Ralph Waldo Emerson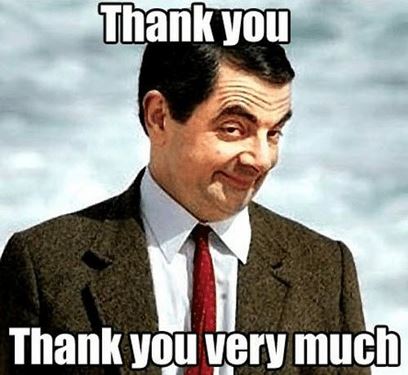 7. "I appreciate you more because of the road I've traveled. My story brought me to you and I wouldn't revise a word of my past if it led me anywhere but to your door." —Aaron Polson
8. "We can only be said to be alive in those moments when our hearts are conscious of our treasures." —Thorton Wilder
9. "I want to thank you for never being there anymore. Your absence has forced me to find my own way." —Anonymous
10. "Gratitude can transform common days into thanksgiving, turn routine jobs into joy and change ordinary opportunities into blessings." —William Arthur Ward
11. "Let us be grateful to the people who make us happy; they are the charming gardeners who make our souls blossom." —Marcel Proust
12. "You've always believed in me. Thank you!" —Anonymous
13. "Be thankful for what you have; you'll end up having more. If you concentrate on what you don't have, you will never, ever have enough." —Oprah Winfrey
14. "Saying thank you is more than good manners, it is good spirituality." —Alfred Painter
15. "Gratitude is not only the greatest of virtues, but the parent of all others." —Cicero
16. "Make it a habit to tell people thank you. To express your appreciation, sincerely and without the expectation of anything in return. Truly appreciate those around you, and you'll soon find many others around you. Truly appreciate life and you'll find that you have more of it." —Ralph Marston
17. "The real gift of gratitude is that the more grateful you are, the more present you become." —Robert Holden
18. "Kindness is a language which the deaf can hear and the blind can see." —Mark Twain
19. "As we express our gratitude, we must never forget that the highest appreciation is not to utter words, but to live by them." —JFK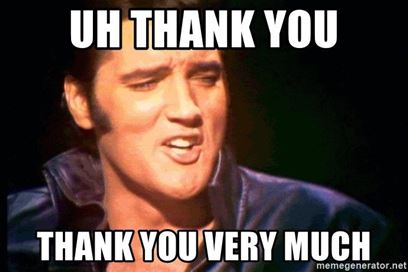 20. "Showing gratitude is one of the simplest yet most powerful things humans can do for each other." —Randy Pausch
21. "Here's to those who inspire you and don't even know it." —Anonymous
22. "For one minute, walk outside, stand there, in silence. Look up at the sky and contemplate how amazing life is." —Anonymous
23. "Whenever you are to do a thing, though it can never be known but to yourself, ask yourself how you would act were all the world looking at you, and act accordingly." —Thomas Jefferson
24. "Be grateful for what you already have while you pursue your goals. If you aren't grateful for what you already have, what makes you think you would be happy with more." —Roy T. Bennett
25. "You changed my life without even trying, and I don't think I could ever tell you how much you mean to me. I can't imagine what things would be like if I hadn't met you." —Steve Maraboli
26. "Never let the things you want make you forget the things you have." —Anonymous
27. "Develop an attitude of gratitude and give thanks for everything that happens to you, knowing that every step forward is a step toward achieving something bigger and better than your current situation." —Brian Tracy
28. "It is not joy that makes us grateful; it is gratitude that makes us joyful." —David Steinall-Rast
29. "Gratitude is the sign of noble souls." —Aesop
30. "When we give cheerfully and accept gratefully, everyone is blessed." —Maya Angelou
31. "I appreciate you…especially your heart." —Anonymous
32. "Thank you for being an important part of my story." —Anonymous
33. "There is always, always, always something to be thankful for." —Anonymous
34. "Appreciation is a wonderful thing. It makes what is excellent in others belong to us as well." —Voltaire
35. "I will forever remain humble because I know I could have less. I will always be grateful because I know I've had less." —Anonymous
36. "Let us be kinder to one another." —Aldous Huxley
37. "Thank you for being the reason I smile." —Anonymous
38. "It isn't what you have in your pocket that makes you thankful, but what you have in your heart." —Anonymous
39. "When we focus on our gratitude, the tide of disappointment goes out and the tide of love rushes in." —Kristin Armstrong
40. "Appreciation can make a day, even change a life. Your willingness to put it all into words is all that is necessary." —Margaret Cousins
41. "Change your expectation for appreciation and the world changes instantly." —Tony Robbins
42. "A moment of gratitude makes a difference in your attitude." —Bruce Wilkinson
43. "Gratitude is the open door to abundance." —Anonymous
44. "Thank you for being you." —Anonymous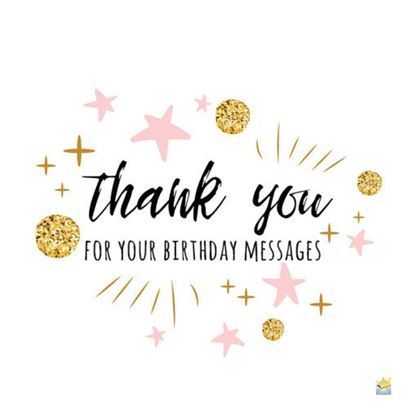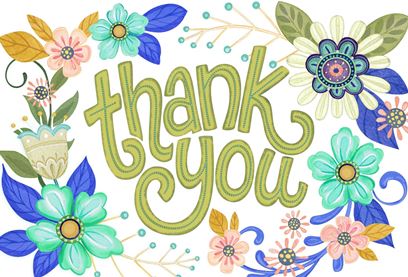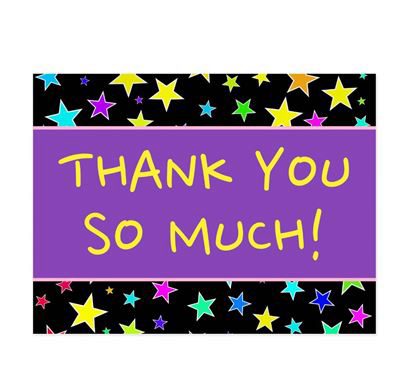 One of the most crucial components of living a happy life is cultivating an attitude of appreciation and finding ways to show it. Finding the appropriate words to express gratitude to others for their generosity and taking the time to reflect on all that we have for which to be grateful may be gratifying at any time of the year. These thank you quotes will offer you with the ideas you need, whether you are looking for something to write in wedding thank you notes, or if you want to thank someone for a gift, an act of kindness, attendance at a memorable day, or any number of other things.
Reminding yourself of the things for which you should be grateful is an excellent technique to improve the sentiments that you express in thank-you cards. Sending a thank-you card that includes a few quotations about gratitude is an excellent approach to express appreciation for someone's kindness. When you are at a loss for words to express your appreciation, including a meaningful quote in a personalized card is the ideal solution. Quotes may serve as a source of inspiration for the card's design.
Quotes about gratitude are a wonderful method to express all you feel about the people you care about most in this world. Include one of these appreciative quotes in your message to show your gratitude to the person(s) for any holiday or Christmas presents they may have brought you. Take a minute to acknowledge and express your gratitude for their generosity. It is the ideal method to personalize your thank-you greeting to include a couple of quotations about giving, and including them in your note of gratitude is the best way to do it. Consider the specific reason you are expressing gratitude to this individual, and make use of the opportunity to personalize your welcome even more.
If you are a religious person, demonstrating to your family what is most important to you by inserting quotes that say "thank you Lord" or "thank you God" is a wonderful touch. In a unique greeting card, express your gratitude for all the ways in which you have been blessed over the course of the last year and rejoice with the people who are closest to you. It is a wonderful approach to emphasize your religion by bringing attention to your thank you notes or Christmas cards if you give appreciation to God. What a wonderful privilege it is that we have selected some of the greatest quotations for offering gratitude to God.
Remember to Give Thanks – Every once in a while, we could all use a friendly nudge to remind us to give thanks. The expression of gratitude toward one another elevates our collective mood. You can always turn to quotations about gratitude when you're at a loss for words to express your gratitude and appreciation, especially if you're having trouble finding the right words. It doesn't matter how great or how tiny the things we have to be thankful for; we could all need a gentle nudge in the direction of gratitude. Make note of the things for which you have gratitude by writing them in greeting cards or printing them out and posting them around the house. When you want to let a friend or family member know you're thinking of them even though it's just an ordinary Tuesday, they are excellent to add to customised thinking of you cards.
In order to demonstrate your gratitude to the receiver of your card in a way that is truly unique, include a few appreciation-related phrases in your handwritten letter. Especially if you are sending holiday cards, including a few appreciation quotations in the message that you write in your thank-you letter can shed light on the gratefulness that is in your heart. You may let your loved ones understand why you are thankful for them by sharing appreciation quotes with them.
One of the most individual and heartfelt methods to communicate gratitude is to write a note of thanks to the recipient and sign it with your own handwriting. The inclusion of a succinct thank you quotation will only serve to highlight how much time and work you put into crafting your message in the first place. Make sure that your card conveys more than just "Thank you"